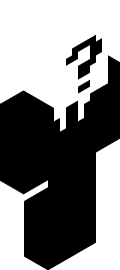 Top Donator
Your name and skin can be here!
Recent Payments
Ross_Asprey
Ross_Asprey
Jamieasprey
turtlesAreCool_
turtlesAreCool_
MiNiGAME Store
Welcome to the MiNiGAME store!
On our store, you may purchase ranks/cosmetics to help elevate your game. All purchases are considered donations and will help assist the network.
Please note the following before purchasing a product on our store:
All payments and packages are processed automatically by Buycraft.
Make sure you are logged in to the server when you are purchasing a rank or perk.
It is important that you enter your Minecraft username EXACTLY, including correct capitalization.
All players, including ranked players, must still follow the server rules. If they are breached, you will be banned. Donators do not bypass the rules.
We do not offer refunds, even for banned players.
By donating you must agree to the Terms and Conditions:
MiNiGAME is not affiliated with Mojang or Microsoft.
If you run into any issues regarding the store or have any questions e-mail us at support@miniga.me or join our Discord (discord.gg/minigame)